How to Maintain Teeth Whitening Results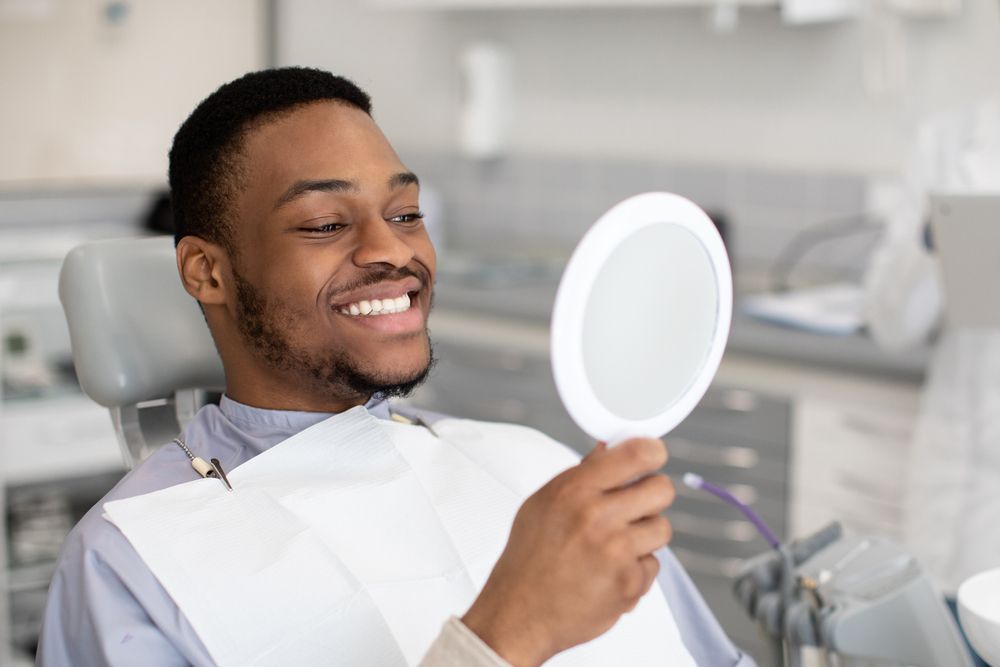 Keeping your teeth white is one of the best ways to make a positive impression every time you smile. Good oral hygiene habits will help keep your teeth in the best condition. Unfortunately, ensuring that the teeth remain white is not always easy. Food and drinks can stain the teeth permanently.

The aging process can also take its toll on tooth color. Professional teeth whitening can ensure that you reverse the damage. After you get teeth whitening, it is important to maintain the results. Following are tips to help you to maintain your white smile.



Regular At-Home Touch-Ups


Using whitening products at home can maintain the results of professional whitening. Whitening trays are readily available, and they work effectively to keep the teeth white. Home whitening kits can brighten the teeth conveniently by several shades.

After you get professional whitening, ask your dentist to recommend touch-up products to use at home. The dentist will recommend products that are effective and safe to use.



Watch What You Eat and Drink


If you want to keep your teeth white, it is important to watch what you eat. There are foods and drinks that stain the teeth. The last thing you need is to reverse the results of the whitening. Constant consumption of food with dark pigment can darken your freshly whitened teeth.

It is important to remember that everything that gets into the mouth comes into contact with the teeth. Eating foods high in sugar and acids can cause cavities, resulting in tooth decay.



Improve Your Oral Hygiene


It is very important to brush your teeth after every meal to prevent the formation of stains. Good oral hygiene helps maintain a healthy and white smile. Brushing after meals will help ensure that stain-causing bacteria do not have time to form on the teeth.

You should also try to brush your teeth after drinking stain-causing liquids like coffee and red wine. Use a soft-bristled toothbrush to clean the teeth and do not forget to floss.



Do Not Smoke


The fastest way to reverse the results of your teeth whitening is by smoking. Smoking and using tobacco products is bad not just for your heart and lungs but for your teeth as well. Smoking causes teeth discoloration and bad breath while also increasing the buildup of plaque and tartar. Tobacco products increase the risk of gum disease and tooth decay. To keep your white smile looking good, you need to stop smoking.



Using Whitening Toothpaste


You can maintain your teeth whitening results by using special whitening toothpaste. There are kinds of toothpaste that contain whitening agents. The toothpaste can gradually whiten the teeth. Whitening toothpaste can keep the teeth white after treatment. Check your cleaning technique and remember that there is a way to ensure proper cleaning. Proper brushing cannot be accomplished in less than a minute.


It is very important to schedule regular dental checkups and cleaning. Follow-up visits to the dentist will help maintain your white and healthy smile. Remember, the dentist can do a much more effective job keeping your teeth cleaner than you can. It is important to avoid using teeth bleaching products that can damage the enamel.



​​​​​​​For more on teeth whitening results, visit Dr. Sam's Premier Dentistry at our office in Sherman, Texas. You can call 903-708-6400 today to schedule an appointment.